This Sunday, Barefoot's special guest will be Randy Layne, direct from his First Tuesday tour. An excellent guitarist and vocalist, Randy is a Dilly favorite, and one you will not want to miss.
Spend your Sunday evening with us. The location is the same. Come to the back room of the Madison Piccadilly, from 5:00PM-7:00PM where you can be entertained for 2 hours with some excellent guitar pickin' and vocal stylings, all for the price of your meal.
We look forward to seeing you there.
Thanks,
Wayne Moss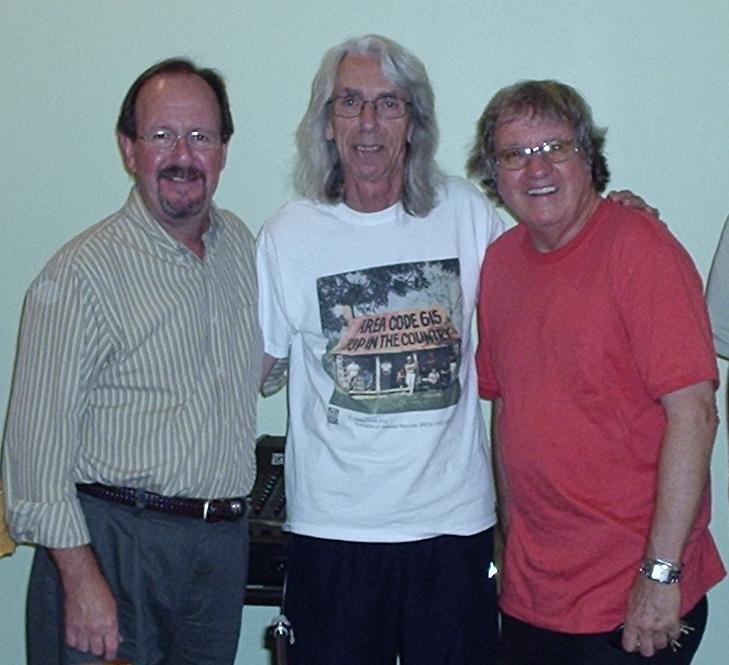 (L-R) Randy Layne with Wayne Moss and Buzz Cason – Pickin at the Dilly in Madison, Tennessee on 8/16/09